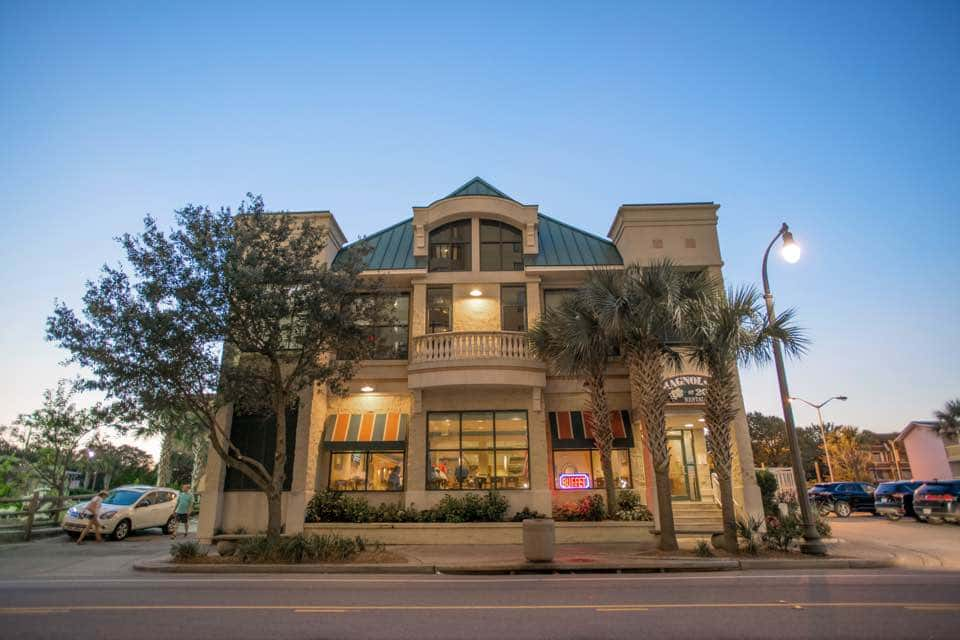 About Us
Our story starts with a young man who, at 18 years old, was married to his high school sweetheart and labeled "professional farmer", by his local newspaper. A few years later he opened Adrian Handy Mart, across from the old Conway Mill. This was a small convenience store with a few tables, lots of laughs and homestyle cooking. It was also the beginning of the restaurant business for Bobby Anderson.

His next move was Myrtle Beach, to explore the emerging hotel industry. He soon opened Cafe Capri, at the Court Capri Hotel. It was, as with everything he's built, a family affair. His mother in law was a cook, his wife and kids were often around, his parents would have lunch or his grandmother was singing and chatting with guests.
Fast forward a few more years to Magnolia's Cafe, located in the basement of the Anderson Inn. He was still farming and serving those fresh vegetables on his homestyle buffet. He found success, again, in an onsite restuarant for the guests. Then, In the late 90's, there was an addition to Magnolia's Cafe clientel. The locals (before social media) were showing up and waiting in line at, what some had nicknamed, "the secret spot". As Myrtle Beach continued to grow, older hotels were being torn down to build the new Condotels. It was time for another change. The Anderson Inn was torn down, to build the Anderson Ocean Club, and took the cafe with it.
In 2005, Bobby's dream came true with building Magnolia's at 26th, Restuarant and Conference Center. This is where we are today. He's still farming. He's still serving his signature, homestyle southern cooking. And, it's still a family affair. Magnolia's serves breakfast, lunch and dinner - 7 days a week. In addition, we have a conference room available to rent for business meetings, wedding receptions and everything in between. We also offer full service catering all over the Grand Strand. We pride ourselves on our fresh food and our southern hospitality. Some call it comfort food, others call it soul food, some say country cooking... but whatever you call it, we know you are going to love it! If you've been here before, we thank you. If you are a regular, then you already know you're part of our family. If you haven't dined with us yet, we invite you to please join us soon!